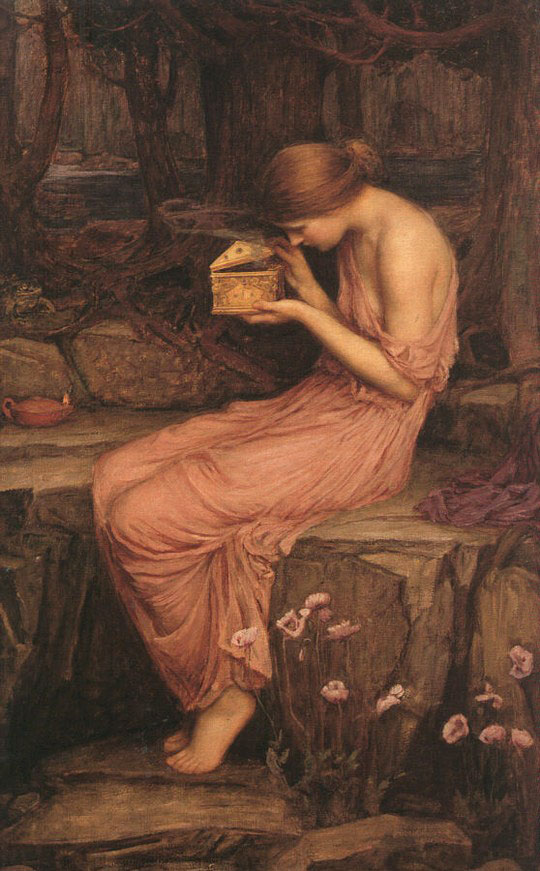 Words Written:
"The Queen of Christmas": 700 words
Writing Stats:
oh, lots!
Exercise:
taking down Halloween decorations
Sorry, pets—didn't mean to go dark on you. Things got crazy for a while, and then they got draggy, and I'm still trying to find the balance between the two.
So, when we last saw our heroine, she was on her way back from the Book-in-a-Week retreat in Oregon, having added 20K to
Designed for Love
and crossed over the middle hump of the book. However, since just before she left for Oregon, an agent had requested the first 50 pages of another manuscript,
Waking the Witch
. The rest of that manuscript needed another strong pass through, so she set aside the last two weeks of Oregon to do just that.
(Okay, abandoning third person now.) I checked e-mail before I got on the plane home; nothing major there. When I got home, I went straight to the chiropractor's and then picked up some grocery necessities. Then I checked e-mail again. And found a message from the agent's assistant, saying that the agent wanted to read the full manuscript.
That's why I promptly disappeared for a week. Not only that, but I had an extra editing job for ABC-CLIO (an absolutely hellish project) due ASAP. I got the e-mail Monday night, and on the following Sunday, I went Halloween shopping with Morgana and Thomasina—and realized that, other than chiro appts and more grocery shopping, it was the first time I'd left the house since Monday. Egads.
I got the manuscript off to the agent (of course), and now am trying not to think about it. It's not her top priority; she'll get to it when she's cleared her desk of work for her actual clients. But I did
dream
about it two nights ago, which was a little disturbing. I woke up hoping it would be prescient, but no luck so far.
In other writing news, I…


Sent all returned stories and followed up on all languishing stories.

Sold, with Teresa, "Bringing Back the Light" to Fishnet

Made another (potentially very exciting!) sale, but I'm not ready to report it until I have more contract info.

Received comp copy of Deathgrip: Exit Laughing, in which my story "Hell's Belles" appears. I'm particularly fond of this story. It's all about the nightmare of primadonna debutantes. And it's funny.

Received payment for Sophie's story "Rhythm Like a Heartbeat," to appear in Best Women's Erotica 2007.

Received contracts for "Just Be," to appear in Iridescence, and "Always a Bridesmaid," to appear in Tough Girls 2.

Also, between the flurry of new stories and sales this summer, and my back problems this spring, I got very, very behind on my filing. Today I finally (
finally
!) made sure every story had a file folder (total was 15. I hang my head in shame.) and all paperwork was filed in them. Next step, which will take some time, will be to go through each folder and make sure there's a clean printout of the story as well as copies of all correspondence (submission cover letter, rejection/acceptance letter, etc.). That's going to have to go back to the beginning—I've been abysmal at printing out cover letters.
<>-<>-<>
Reason #672,439 why I love my husband: "Yes, go to Baltimore and NYC for the Styx shows in mid-November. Hey, they sound like fun. In fact, I want to come! too. But why are we flying out a day early and
not
going to the Atlantic City show, too?" My husband the instigator. We are not, in fact, going to get off a red-eye flight, drive three hours to Atlantic City and sit in line for a GA show, and then drive back to the hotel in Baltimore. I'm sure I will regret this decision, but I imagine that if we actually tried to do that, I'd regret it even more. Or at least my back would. But, yeah, more Styx in just over a week! Plus I'll get to see my friend Donna in Baltimore and my friend Brandy in NYC!
The NYC show is actually the release party for Styx's new DVD,
One With Everything: Styx and the Contemporary Youth Orchestra
. I had the great fortune of attending that amazing, one-of-a-kind show, and was blown away by the enthusiasm of the kids as well as by how breathtaking the music sounded backed by a full orchestra and chorus.
Oh, yeah, and I've seen a couple clips from the DVD. Dudes. I'm on a Styx DVD. And I'm
tall
.
<>-<>-<>
I forgot to mention the rainbow we saw on our way back from the Oregon Coast last month. An incredible, perfect rainbow, with a full arch. I'm not sure I've ever seen one that touched the ground on both ends. It was huge, too. That's one of the things I love about being on the bike: feeling like a part of things. In a car, it's like watching TV; there's glass, a barrier between you and the world. Even with the window open, you're separated somehow, inside the ride. That day, I could taste the rain in the air, and felt like I could reach out and touch that delicate arch—but knew that if I did, it would shatter like a soap bubble.
<>-<>-<>
So, obviously, we hosted the Halloween party this year. It was small, despite the fact that I talked it up months in advance and changed the date to accommodate one group of people. I now also have a list of people to stop inviting to parties, because they don't RSVP. Ever. And I'm sick of it. The party was fun, though, and I looked around at one point and decided that all the cool kids were there, the ones I really wanted to hang out with. Hope you enjoyed the pictures… (Did you? Hello? Anyone out there?)
Ken was, as evident from said pictures, home for the party. He flew in Friday evening, and we went straight to Pancho's to see
Day After Daze
. We were supposed to go to the Saturday night show, too, but another drive to Manhattan Beach and back sounded exhausting. We needed time to curl up and be alone together…so we did. :-)
He then flew to Wales for a few days, for work stuff. He wasn't there long enough to justify me coming along; I would've spent pretty much the whole time in hotel rooms. But he did get to visit our friends Ed & Marian, and Tina/Tanya/Mark. Whirlwind visits. We're tentatively planning a trip to the UK in April to follow Styx around, but I confess I'm waffling. No, wait, stop gasping in shock and hear me out! They're opening for Deep Purple, who I don't care about seeing, and I just found out there may be a second opening band. Which means Styx will be onstage for what? half an hour? Not sure it's worth waiting in GA lines for that. So we're discussing other options, including other countries, for a big trip next year. Along with annual
CCR
, which will be in Missouri. (Near our friends Hope and Bob! Although I confess my first reaction when I heard the announcement of where it would be was, "Hey, wasn't a Trixie Belden book set there?")
He's coming home just before the Baltimore/NYC trip, and will be home for Thanksgiving. Not sure exactly what his schedule will be in December, but he'll have a good chunk of time at home. We're flying to upstate NY to visit my family for Xmas.
So. I think that's gotten you mostly caught up on the last few weeks. Hope it was worth the wait.
---
Currently Reading:
The Blue Girl
, Charles de Lint
Lately Listened To:
Grimoire miaowing for attention
Recently Watched:
Bones
,
Northern Exposure